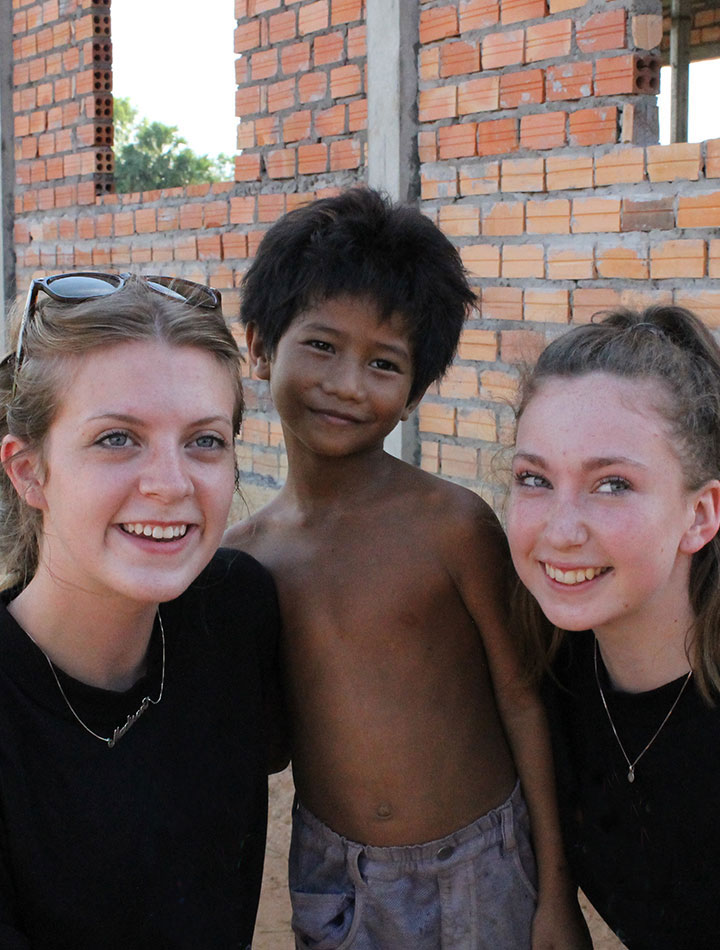 Travel can be a life-altering experience for teens. To see a part of the world that's different to their own really expands their minds in ways the classroom alone cannot.
What GLE expeditions could offer your child:
the chance to develop stable life philosophies
giving back to those less fortunate
practice being independent and taking on new responsibilities
satisfy their thirst for adventure
broadening their horizons and cultural understanding
"A mind that is stretched by a new experience can never go back to its old dimensions"
– Oliver Wendell Holmes Jr.
What do past travellers have to say about their GLE project experience?
"Giving up my time to help someone else less fortunate than myself creates a burst of feelings inside of me making me want to do more! Let's be grateful for what we have, make a difference, help those less fortunate and of course let's be happy and SMILE like the Cambodian people!"

GLE Cambodia project participant
"Using words to describe what I saw and felt truly does not do it justice. As we first arrived to the school which is situated in a very reserved area the children were so excited and happy. It melted my heart at how much joy we bought to them. It took a while for them to warm up to all of us but before we knew it they were holding onto our hands, wanting to play soccer!"
"The most amazing trip I have been on so far. We were made to feel so welcome, and there was so much to do. We were providing extremely valuable and cherished community service in what can only be described as an island paradise. It was a genuinely remarkable experience."
"Without this journey I would never have actually realised or fully comprehended how fortunate I am. I think people take too many things for granted and need to realise that there are people in the world who are worse of then themselves."
GLE works in partnership with students, the Global Learning Foundation and local communities to create real sustainable change. Working together we can achieve a brighter future with quality education, housing and income generation for individuals, families and communities throughout the world.
BE the difference and create a change for one child, one family, and one community. Together let's build a better future for everyone!
Australia
Vietnam
Cambodia
Fiji
Space-X-plore USA
Art-x-plore USA